At C3 Belconnen we believe that God has blessed us so that we may be a blessing to others.
The best way to be apart of C3 Belconnen is to connect, celebrate and contribute. You can do this in many different ways.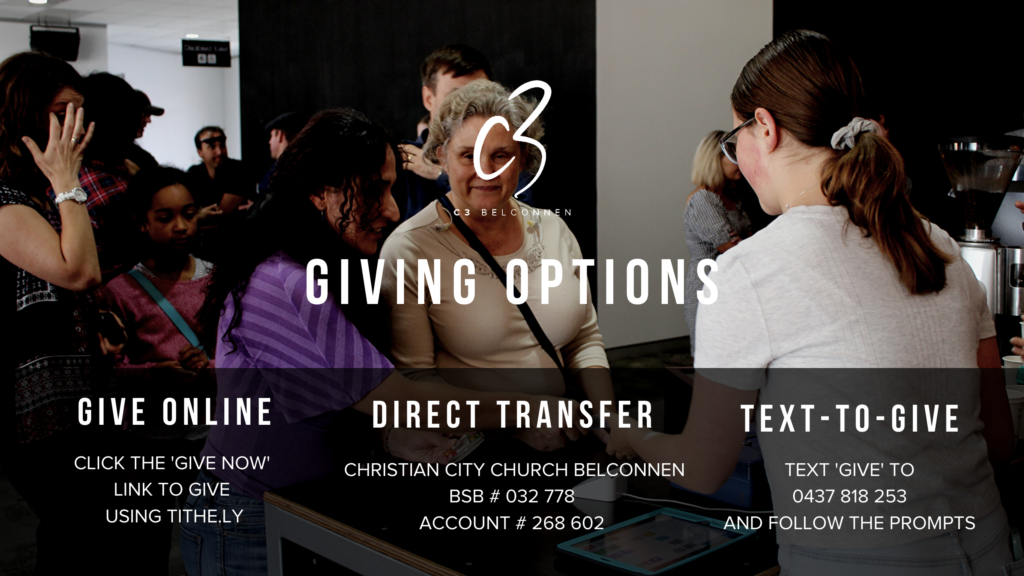 You can give online by clicking the link below.